As a fast-growing Lancashire haulage and logistics business we are on the road to further growth and job creation after acquiring new commercial premises in a multi-million pound deal.
FDC Holdings, which specialises in palletised distribution, storage and fulfilment for some of the UK's largest brands, has acquired Unit 330 at Walton Summit Centre, near Preston, for an undisclosed seven-figure sum.
As well as serving as a second warehousing and distribution centre for FDC, the company also plans to turn the site, based in Four Oaks Road, into a business hub by leasing a significant part of the 306,766 sq ft building to other businesses.
Peter Allen, managing director of FDC, said: "We have doubled our turnover and staff numbers in the last two years by making significant investment in the business and reaping the reward of that investment with new contract wins. We're planning to create another 20 jobs in the next three to six months.
"This purchase gives us a great opportunity to grow our business and the extra capacity to service new customers. The sheer size of the property means we are also able to offer space to other businesses, creating a thriving local hub."
FDC, which has its headquarters on a 14-acre site at Moorland Gate Business Park, Chorley, has doubled turnover to £6m and doubled staff numbers to 40 in the last two years. The company, founded by Peter and his brother Stephen in 1997, serves customers in a variety of sectors including manufacturing, retail, and food and drink.
Peter and Stephen have acquired Unit 330 through their property company Moorcot Property Ltd and were advised on the purchase by the commercial property team at Harrison Drury solicitors.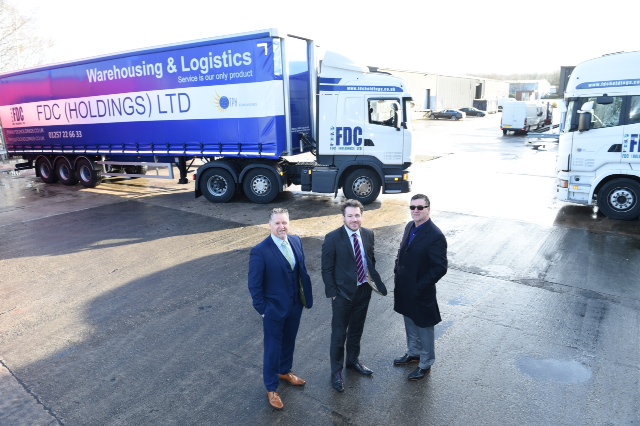 Owen McKenna, head of the property team at Harrison Drury, said: "It is good to see such a large and important commercial property getting back up to full employment. Peter and Stephen have exciting plans to expand the FDC business and this building will give it the space it needs to meet its growth objectives, creating new jobs in the process."
The property was previously owned by Preston Investments BV, which was advised on the sale by DWF in Manchester.