As you are aware the North West of the country and Cumbria in particular has suffered at the hands of Storm Desmond, with many areas under water and cut off from the outside world. With further rain expected the outlook is set to worsen, and it is already feared there are currently 5000 people in Penrith without supplies, and forced to leave their homes with no sign of when they will be able to return.
FDC Holdings and its partner The Pallet Network is leveraging it's 115-depot nationwide freight operation to collect emergency relief donations from around the UK and send them to the thousands of homeless families affected by the Cumbrian floods.
Our Partner SCS Logistics (Cumbria) have agreed to become a consolidation point to gather non-perishable goods and to arrange delivery into the worse affected areas to assist in supplying the relief and support needed.
Morecombe-based SCS Logistics is leading the campaign, having opened its depot as a relief centre as soon as the floods hit. Managing director Sandra Cottam-Shea says: "We are receiving donations of non-perishable essentials all the time and as soon as we have a full van-load, we are taking them to whichever area is in most need, including Keswick, Moreton Manor and Carlisle.
"As I speak I've heard that there are 5,000 homeless families and that Penrith has run out of food. We all need to do whatever we can to keep these people warm, safe and fed," she says.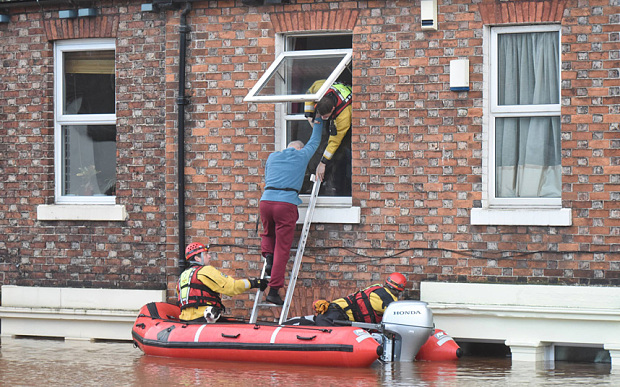 We would very much like to support this venture and assist SCS Logistics in any way that we can.
We have created a special free of charge service code to facilitate the flow of goods between our partners and our hub, once the goods are at our Hub we will co-ordinate the trunking to the emergency handling centre set up in Preston.
We are inviting anyone who would like to donate non-perishable items from anywhere in the UK to drop them into their local TPN depot, or its Minworth or our hub in Preston, which will ensure that they reach the people of Cumbria free of charge.
TPN MD Mark Duggan says: "Our Members include over 100 of the best regional hauliers in the UK. They spend their lives transporting the essential goods we all need. We are only too happy to help the people who have lost so much in Cumbria due to the floods by doing what we do well – fast, efficient shipping of the UK's freight."
At the time of writing the people of Cumbria need the following types of items:
Sleeping bags; blankets; towels; new essential clothing; pet food; canned food; torches with batteries; toiletries. Further updates on needed items can be found on relief websites and from Cumbrian councils.